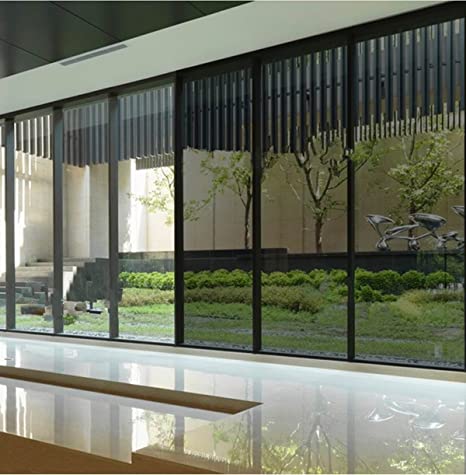 Turf Defender – Save Your Artificial Turf From Summer Heat
There are many advantages of installing Golden State Tint's Las Vegas Turf Defender Window Films to your home to protect your artificial lawn you have outside your window.
Artificial turf can absorb the heat reflected off your windows and melt, shrink, or even catch fire. The only way to retain the beauty and original size and color of your artificial turf are to use Turf Defender, installed professionally by Golden State Tint in Las Vegas, Summerlin, and Henderson. We can protect the turf you have installed in your location. Our Turf Defender Window Tinting is your all-in-one solution to protect the value of your gorgeous turf.
Golden State Tint is the only provider of Turf Defender Window Tinting in Las Vegas.  We also do Turf Defender Summerlin NV, Turf Defender Henderson NV and Turf Defender North Las Vegas NV. Turf Defender Window Films diminish reflections. A reflection is when light bounces to an object. When a window reflects light, it transmits the light and heat to the turf you have installed. This will inevitably cause the turf to melt. On the other hand, you reduce light and heat reflection when you use Golden State Tint's Turf Builder's Turf Defender. This will result in lower temperatures.
Homeowners will want to use Turf Defender window film for heat reduction. Temperatures decrease as a result of this special window film from Golden State Tint. As a result, the consumption of your energy diminishes as well. Your film will absorb heat which results in lowered grass temperature. As a consequence, your grass will not melt no matter what the climate is in your location.
When you notice that your artificial turf is shrinking, this is a sign that it is unable to take any more heat. Your shrinking turf can be resolved by using Golden State Tint's specific Turf Builder's Turf Defender and Turf Tint. This type of window screen absorbs temperature and reduces heat. If there is less heat, your synthetic turf won't shrink. You can thus retain the beauty of your garden and enjoy a beautiful looking turf for years to come.
Changes in color due to internal reactions are called discoloration. This happens to synthetic grass when it melts. You will see patchy areas and thus, your turf just won't look or perform as well as it should when it was brand new. You can plant small trees or put pebbles and stones on the turf. However, uneven areas may still occur if you don't fix the source. You will need to install window film and Turf Defender oil if this happens to you. The film reduces reflection and absorbs heat, preventing artificial turf from melting. Your turf can only retain its original color if it does not melt. That is where we come in.

Golden State Tint is a local Henderson NV, Summerlin NV, and Las Vegas business. We offer the highest quality solutions for window tint across Nevada and in Las Vegas. Having been in the industry for almost three decades, we know that quality matters. We provide topnotch tinting services at a reasonable rate. Our trained team of specialists are updated with all the latest installation techniques to ensure we exceed your expectations. As a local company, we know how important it is that our customers are more than satisfied with our services. Give us a call today and we can save and protect your turf for years to come.